Our Museum Store offers a growing selection of ready-made neon pieces, books, games, clothing, and gifts.  We also carry Retro Roadmap's regional guidebooks on vintage American attractions and businesses.  Customers interested in buying large quantities may contact us for special rates and shipping.  Currently the Museum ships to the US, US territories, and Canada.  Save on shipping — shop at the Museum store at Nextfab!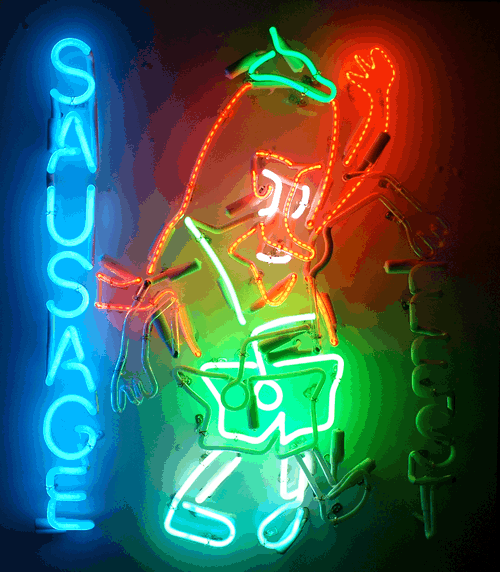 We have been executing custom commissions for over 40 years. We've completed thousands of neon projects, from movie theater marquees and animated neon imagery to abstract art sculptures and small gift pieces. Len Davidson and crew are nationally acclaimed artisans who can highlight the broadest range of designs, tube colors, animation options, and installation techniques. Custom designs can combine neon with plastic, metal, wood, or found objects in spectacular ways.
Tell us about your custom neon ideas or the signage you'd like to restore!​
$25 for 5x7; $35 for 8x10
$25 for 5x7; $35 for 8x10
RETRO ROADMAP PUBLICATIONS
Neon sculptures cannot be purchased online or shipped, but they may be purchased in person at the Museum.